Dr. Shweta Shah, one of the best gynecologist in Malad, provides comprehensive pre-pregnancy counseling. She has nearly ten years of experience. As one of the best gynecologist doctor in Mumbai, she can communicate with and connect with her patients, giving efficient and effective care.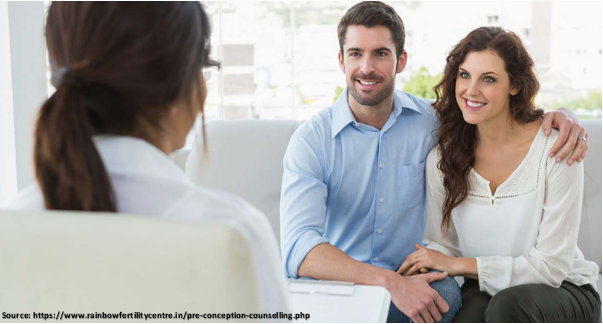 What is Pre-pregnancy Counseling?
It is a meeting with your healthcare professional to discuss your plans for a future pregnancy. Your family history, risk factors, medical issues, and lifestyle are discussed. This appointment is an important aspect of having a healthy and planned pregnancy. This consultation should take place at least three months before you conceive.
What Happens During Pre-pregnancy Counseling?
The doctor may perform several tests during pre-pregnancy counseling. These tests may include:
Physical examination
The doctor may examine your heart, lungs, breasts, thyroid, and abdomen.
Pelvic exam.
Blood pressure reading.
Keeping track of the weight.
Lab tests are used to diagnose a variety of diseases and ailments. Lab tests may include:
CBC
Rubella test
Hepatitis test
Blood glucose test
Thyroid test
HIV test
Blood group
Hb Electrophoresis
The doctor may also go over keeping track of your menstrual cycles and when you ovulate each month. A prenatal vitamin with folic acid may be prescribed. This is something you should start taking before you become pregnant. A prenatal vitamin can help your baby even before you realize you are expecting.
If you have a family history of genetic issues, the doctor may recommend you and your spouse genetic counseling before conceiving. This method will provide your doctor a wealth of information that will be useful throughout your pregnancy.