Dr. Shweta Shah is a leading gynaecologist and obstetrician in Malad & Andheri Mumbai. In her career spanning ten years, she has gained immense knowledge and hands-on experience in the medical and surgical management of various women's health problems.
Her area of expertise ranges from high-risk pregnancies, ectopic pregnancy, fertility treatment, and IVF to total laparoscopic hysterectomy, myomectomy, cystectomy, endometriosis, PCOD, and urinary incontinence.
She is considered one of the best gynaecologists in Malad, Mumbai, for her dedication, passion, and result-oriented treatments that have gained her immense respect and trust of her patients. Her friendly and compassionate nature and the ability to converse in multiple languages help her patients connect to her and feel safe and secure in her treatment.
Dr. Shweta Shah believes in providing personalized treatments tailored to her patients' unique needs. Her primary aim is to help her patients receive the best medical care at an affordable price, making her one of the most preferred gynaecologist in Malad, Mumbai.
Specialization of Dr. Shweta Shah
Dr. Shweta Shah is known for her accurate diagnoses, precise treatment, and excellent management of chronic disorders and complex gynaecologic issues, making her one of the best gynaecologist in Malad, Mumbai.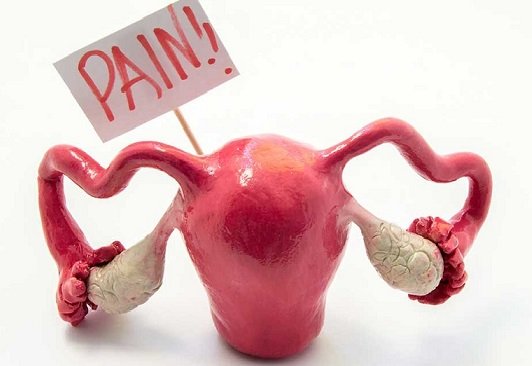 PCOD: PCOD(Polycystic ovary disease) is a chronic condition that affects women's hormone levels due to which they get irregular periods making it harder for them to get pregnant.It can also cause health issues such as heart disease and diabetes. Dr. Shweta Shah is highly experienced in treating and managing PCOD with medications, lifestyle and dietary modifications, and surgery if necessary.
IUI: Intrauterine insemination is a non-invasive fertility treatment wherein the doctor places the sperm directly into the woman's womb. It helps couples who have issues conceiving. It is generally the first line of treatment before IVF and is used mainly in cases of male infertility, mild endometriosis, cervical mucus, or unexplained infertility.
Laparoscopy: Dr. Shweta Shah is an expert in laparoscopic surgery and offers various procedures using this advanced surgical modality, such as ovarian cystectomy, myomectomy, total hysterectomy, and salpingectomy. She also uses laparoscopy to eliminate ectopic pregnancy, perform tubal ligation and treat endometriosis, urinary incontinence, and fibroids.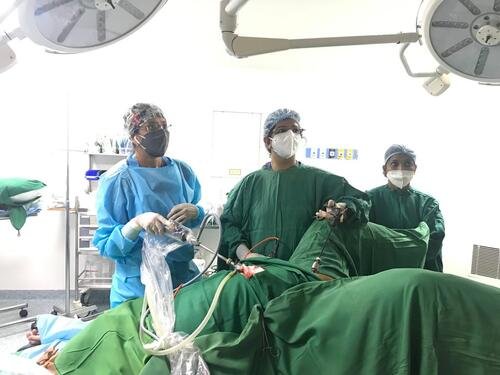 Total laparoscopic hysterectomy: In this procedure, Dr. Shweta Shah removes the entire uterus with or without other reproductive organs such as ovaries and fallopian tubes using minimally invasive surgery. She operates through the vagina or small incisions in the abdomen using a laparoscope. It offers quicker recovery, lesser postoperative pain, and fewer complications.
Know your doctor: Dr. Shweta Shah
Qualifications
Dr. Shweta Shah graduated with MBBS from Maharashtra University of Health Sciences, Nashik, 2010. She then went on to complete her MS in Obstetrics & Gynaecology from Maharashtra University of Health Sciences, Nashik, 2014, and DNB in Obstetrics and Gynaecology, New Delhi.
Later she did her Fellowship in Minimal Invasive Surgery from Rajiv Gandhi University of Health Sciences, 2020. Apart from that, she regularly attends conferences and seminars and has many publications to her name.
Professional experience
In her illustrious career, Dr. Shweta Shah, a well-known gynaecologist in Malad, Mumbai, has worked in many renowned hospitals and nursing homes. Having the opportunity to work in high-volume medical centres has helped her gain hands-on experience in handling complex and complicated cases.
Experience:
Freelancer laparoscopic surgeon at Sunflower & Shukan IVF Centres, Ahmedabad
Fellow in laparoscopy at Altius Hospital, Bangalore
Associate Consultant at Dr. Sakhalkar's Nursing Home, Mumbai
Associate Consultant at Vinayak Maternity & Nursing Home, Mumbai
Specialty Medical Officer at RNCH & Cooper Hospital, Mumbai
Present professional commitment:
At present, Dr. Shweta Shah, is Founder & Director of TVAMEVA Gynaecology & Aesthetic Centre , at Andheri , Mumbai . She is a proficient gynaecologist in Malad, Mumbai, a full-time consultant at Cloud Nine Hospital. She also worked as an Assistant professor at K J Somaiya Medical College and Research Centre, where she trained under and post-graduate students.
Added collaborations:
Veera Health: Veera Health is a digital therapeutic platform that helps women struggling with chronic conditions such as PCOS (polycystic ovary syndrome) get help managing the disorder with evidence-based therapy and specialist support. Dr. Shweta Shah, an expert in PCOS, is associated with this innovative venture as a consultant.
Baby Chakra: Baby Chakra is an online app for mothers where they can connect with other moms to find or share their recommendations about different services and products for babies and them. Dr. Shweta Shah, a gynaecologist in Malad, Mumbai, is an expert speaker who answers queries and guides new moms.
MomJunction: MomJunction is an online platform for parents that offers advice to expectant and new mothers. Dr. Shweta Shah reviews products as an expert on MomJunction and also writes relevant articles to help moms get more insight and guidance in raising their kids.
Shyft: Shyft is an online platform that integrates fitness and nutrition techniques to assist users in monitoring, reversing, and managing certain health issues and chronic conditions.
PHNK : PHNK is an online community for women , where they can access verified information from experts . Dr Shweta Shah , is a member of the advisory board on PHNK .
Membership
She is an active member of many prestigious societies:
The Federation of Obstetric and Gynaecological Societies of India (FOGSI)
Mumbai Obstetrics & Gynaecological Society (MOGS)
Indian Association of Gynaecological Endoscopists (IAGE)
Indian Society of Assisted Reproduction (ISAR)