Painless delivery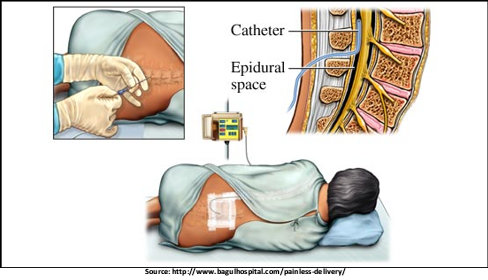 Dr. Shweta Shah, one of the best gynecologist doctor in Mumbai, has over ten years of experience performing safe, painless deliveries. Hence, you don't have to be concerned about the safety of the infant or the mother. Dr. Shweta Shah will ensure that your labor is as painless as possible.
What is "Painless Delivery"?
An anesthesiologist administers an epidural injection for pain relief during labor to ensure a painless delivery. The epidural is injected into the lower back, and a plastic tube is inserted around the spinal cord through which drugs are administered. It is only given to a woman in active labour, implying she has had at least three contractions in the last 10 minutes.
Although an epidural does not always provide total pain relief, it significantly reduces lower-body discomfort and feelings. Warm showers, massages, and exercises can all help control pain in the early stages of labour.
What is the Process of Painless Delivery?
This method entails cleaning the woman's back with antiseptic solutions and administering local anesthesia to numb the area where the catheter will be put.
After putting the needle into the epidural region, Dr. Shweta Shah, one of the best gynecologist in Mumbai, will use a tiny plastic tube to inject medications into the lower back spine. The gynecologist injects this medicine to ease discomfort during labour and the baby's birth.
What are the Benefits of Painless Delivery?
It helps a woman cope with postpartum depression and exhaustion.
It helps the baby descend quickly by relaxing the vaginal muscles.
It regulates the mother's blood pressure, which is helpful because the mother's blood pressure is high during natural labour, and there's a chance of it climbing to dangerously high levels and causing a stroke.
It protects the pelvic muscles from an injury that can occur during normal delivery.