Vacuum Delivery
Dr. Shweta Shah, one of the best gynecologist doctor in Mumbai, has achieved immense expertise in vacuum delivery over the past 10+ years. As a result, you won't have to be worried about the child's and mother's safety. Dr. Shweta Shah will ensure that your vacuum delivery is as comfortable as possible.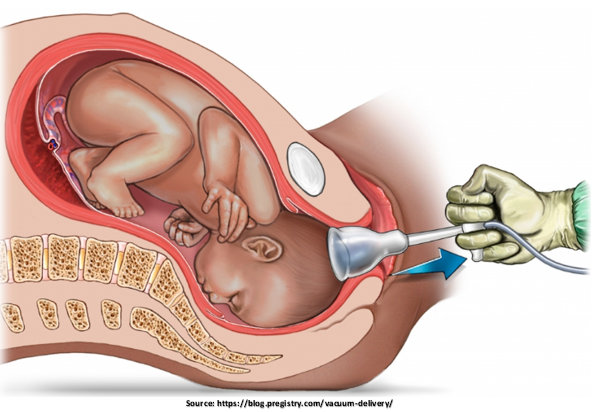 During an assisted delivery, a vacuum is utilized to assist in the delivery of the baby. Vacuum is entirely safe to use and should only be used when necessary for you and your child. Women who had a natural vaginal delivery previously are less likely to have a vacuum delivery.
What Happens During a Vacuum Delivery?
Dr. Shweta Shah, one of the best gynecologist in Mumbai, will go over the reasons for having a vacuum delivery with you, the instruments used, and how they will be used. Before the procedure, you will need to give your consent.
A local anesthetic will usually be used to numb your vagina and the skin between your vagina and anus (perineum) if you haven't already had an epidural.
You may be transported to an operating room for a C-section if your doctor has any concerns.
A cut (episiotomy) is likely to be required to widen the vaginal opening. Any tears or cuts will be stitched together. Depending on the circumstances, your baby can be delivered and placed on your tummy, and your doctor may be able to cut the cord.
The baby's head is suction-mounted with a vacuum cup. A tube connects a suction device with a soft or hard plastic or metal cup. Your baby's head is securely held in the cup.
During a contraction, the obstetrician gently pulls with the help of your pushing to assist in the delivery of your baby.
Why would you need a vacuum delivery?
Vacuum delivery is used in around one out of every eight births, and it may be necessary if:
You have been told not to try to push out your baby owing to an underlying health issue (such as having extremely high blood pressure).
If your baby's heart rate is causing concern.
Your baby is in an awkward position.
If you have a vaginal birth, forceps can help protect your premature baby's head from your perineum.
A pediatrician (children's doctor) will usually check on your infant once they are delivered. To reduce the risk of infection, antibiotics may be given through drip after birth.