Colour Doppler
Dr. Shweta Shah, one of the best gynecologist in Mumbai, has expertise in handling colour doppler. She uses a colour doppler to obtain a detailed and accurate diagnosis of blood flow and blockages.
One of the most popular and extensively utilized ultrasound procedures is colour doppler. It converts sound waves into a colourful representation of blood flow. A doctor can measure blood flow by rebounding high-frequency sound waves in your blood vessels to detect a blood clot or blockage using colour doppler.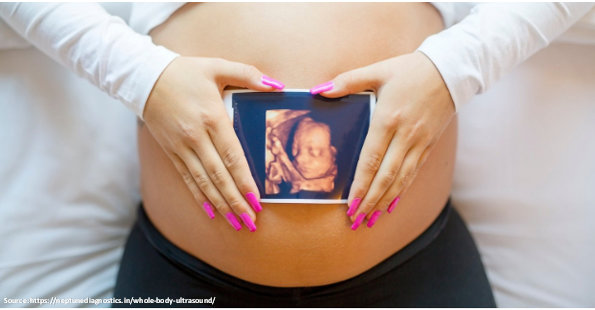 Colour doppler is a non-invasive test. It involves blood screening in major arteries and veins. It is beneficial for determining whether blood flow is slow or stops somewhere in the veins or arteries.
The difference between a pregnancy ultrasound and a colour doppler ultrasound is that a doctor can see images of your blood vessels during a colour doppler. Dr. Shweta Shah, one of the best gynecologist in Mumbai, may tell you about your baby's growth and the 18-week plan for it during a prenatal ultrasound.
Another critical difference between a regular ultrasound and a colour doppler is that a doctor cannot observe blood flow in blood vessels with a standard technique. Thus, each method has its application, and a doctor's recommendation is required to determine which one is needed. The patient's condition determines it.
When is a Colour Doppler Needed?
1. To examine a blood vessel's restoration process after it has been analyzed and cured.
2. To figure out the cause of enlargement of arteries and their weakness.
3. Determine the source of a blood flow problem in the leg, neck, arm, or head.
5. Peripheral artery disease is one of the heart-related disorders caused by blood flow that needs to be checked.
6. To assess the state of your stomach/abdomen in terms of blood flow, as well as to investigate blood flow concerns with the liver, pancreas, spleen, and kidney, as well as to detect the tumors.